Pelumas Food Grade ANDEROL cocok untuk usaha bakery dan confectionary
Pelumas Food Grade ANDEROL cocok untuk usaha bakery dan confectionary
Penggunaan pelumas food grade yang berkualitas tinggi untuk mencapai performa mesin produksi dan peralatan secara optimal, mengikuti standar peraturan food safety dan yang paling penting adalah proteksi bagi konsumen yang telah memberi kepercayaan terhadap produk yang di beli.
ANDEROL dapat menyediakan pelumas food grade kualitas terbaik bagi berbagai macam aplikasi di dalam industri pangan seperti baking dan confectionary. Selain pelumas untuk compressors dan vacuum pumps, chains, gears dan bearings serta hydraulic applications, kami juga memeliki solusi pelumas yang cocok untuk baking and confectionary.
• ANDEROL CHAIN OIL XL FG 220
H1 High temperature synthetic chain oil – cocok untuk conveyor systems di tunnel dan spiral ovens.
• ANDEROL DDO
3H Dough Divider Oil: pelumas khusus untuk dough dividers.
• ANDEROL SDO
H1 Sugar Dissolving Oil sebagai pencegah sugar build-up, melarutkan gula dan fondant.
Selain itu kami juga menawarkan Food Grade greases yang di formulasikan untuk berkerja di lingkungan heavy duty seperti basah, ber debu maupun suhu tinggi.
View our Food Grade brochure to see all products. 
The benefits of ANDEROL lubricants :
Superior performance
Extended lubricant life
Less lubricant used, thus minimised waste/disposal
Superior protection of equipment
Extended machinery life
Reduced down time and maintenance costs
Improved food safety
Tailor made solutions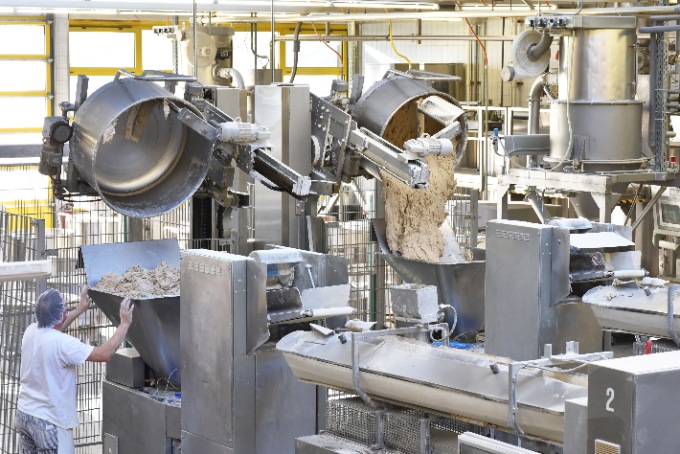 Seluruh ANDEROL Food Grade lubricants telah ter registrasi oleh NSF, memiliki Sertifikat Halal dan Kosher, serta di produksi di pabrik yang telah memiliki sertifikatISO 21469 and ISO 9001. 
Kami tidak hanya menjual pelumas industri namun juga memiliki teknisi dan tenaga ahli yang dapat membantu anda memilih pelumas industri yan tepat dan memberikan saran saran teknis lain nya. Silahkan hubungi Technical sales kami untuk konsultasi gratis dan informasi tentang produk Anderol Foodgrade.
Sign Up for Our Newsletters